RF & Microwave

Capacitors
RF & Microwave SLC
Thin Film Ultra Tight Tolerance
Film
High Q
Broadband DC Blocks
Inductors
Accu-L Thin film Ultra Tight Tolerance
Thin Film Ultra Tight Tolerance
High Q
Air Coil
Multi-Layer Organic
Diplexers
Triplexers
Filters
Precision Timing Devices
TCXO
VCXO
Crystals
Saw Filters
Saw Duplexers SMT EMI Filters
Amplifiers, Filters, Antennas & Antenna Assemblies
Active RF Components
Mixers
Switches
Limiters
Attenuators
Temp-compensated Detectors
Pin Diode Drivers
A/D & D/A Converters
Op Amps
Passive RF Components
Phase Shifters
Rotary Joints
Power Dividers
High Power Couplers
Frequency
Synthesizers
VCOs
SAW Oscillators
FMOs
MROs
PLOs
DTOs
DROs & CROs
Frequency Multipliers
Active Antenna Array Solutions
Subsystems
Antennas
Fiber Optics
Connectors
RF Cable Assembly
Leading Global Supplier of low cost Rubidium and Smart GPS Synchronized Timing Solutions for advanced time and frequency reference applications.
Up to 5GHZ WLAN/Broadband LNAs, Drivers & Gain Block MMICs.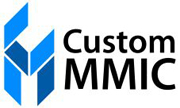 Custom MMIC offer solutions from DC-45 GHz, Products range from Amplifier (LNAs, Wideband Distributed, Power Amps, and Drivers), Mixers, Phase Shifters, Switches, Attenuators, Multipliers, and Multi-function MMICs.